Agreement Increases Access to China, U.S. Dairy's Third-Largest Export Market
July 6, 2017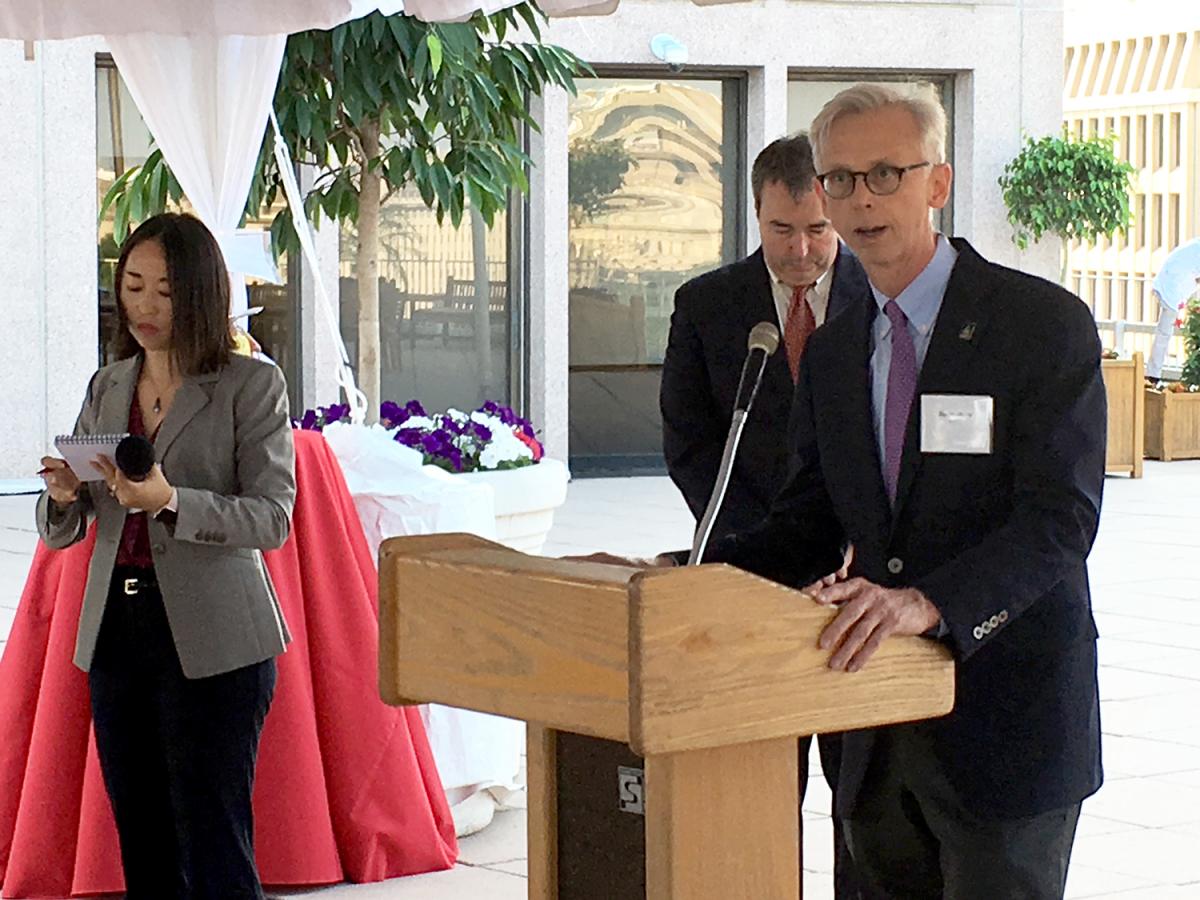 After more than two years of extensive effort by NMPF and the U.S. Dairy Export Council (USDEC), the United States and China signed a Memorandum of Understanding (MOU) last month that will increase access to China for more than 200 U.S. dairy exporters in the short-term, and paves the way for additional U.S. entrants to the Chinese market in the future.
The MOU creates new, sizeable opportunities for dairy farmers and processors, as well as the milk, cheese, infant formula and ingredients they produce. "This is a great example of successful teamwork, both between NMPF and USDEC, as well as between our two dairy organizations and the U.S. government," said NMPF President and CEO Jim Mulhern. "The opportunity to increase our sales to China will improve the economic situation for U.S. dairy farmers and support tens of thousands of jobs in the industry that extend beyond the farm."
USDEC and NMPF worked closely with the U.S. Food and Drug Administration (FDA), the U.S. Department of Agriculture (USDA), and the Certification and Accreditation Administration of the People's Republic of China (CNCA), to implement a workable registration process that allows for trade to continue and expand in the future. The MOU also outlines a process in which third-party certification organizations, on FDA's behalf, will audit U.S. dairy facilities to make sure they comply with Chinese food safety requirements. This will provide consistent regulatory compliance between the two countries, each with their own respective, rigid systems.
The journey to formulate the MOU involved more than 20 face-to-face meetings with CNCA, along with extensive interaction with FDA and USDA's Foreign Agricultural Service and Agricultural Marketing Service. In addition, USDEC's market access team and NMPF's trade policy staff coordinated two audits of U.S. facilities by Chinese inspectors. Those audits demonstrated the strength and effectiveness of U.S. production standards and FDA regulatory oversight.
The United States shipped $384 million worth of dairy products to China in 2016, making it the industry's No. 3 single-country export market, behind Mexico and Canada. With Chinese demand for imported milk and other dairy products increasing, the potential for job-creating U.S. exports has been high. But market access has been a challenge since China implemented Decree 145 in May 2014, which mandated that a nation must register and certify dairy facilities that want to ship to China and meet Chinese food safety standards.