Hoard's Dairyman:
A Critical Moment Arrives on the FMMO Scene
May 11, 2023
By Jim Mulhern, President and CEO, NMPF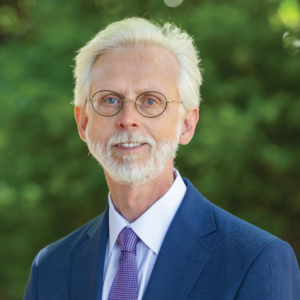 The march to milk-pricing modernization reached another milestone this month, as the National Milk Producers Federation (NMPF) submitted to USDA our comprehensive proposal for Federal Milk Marketing Order (FMMO) reform.
After more than 150 meetings over nearly two years, a strong consensus has emerged among producers and our allies for changes that hold benefits for farmers of all sizes, in all regions, and for the broader industry that, together with producers, serves wholesome, nutritious products to consumers 24 hours a day, seven days a week.
A lot of work has gone into this effort. We have examined the program in great detail and came up with a plan that modernizes and updates Federal Milk Marketing Orders so they can work better for today's dairy industry.
Some key highlights:
Returning to the "higher of" Class I mover.
Discontinuing the use of barrel cheese in the protein component price formula.
Updating milk component factors for protein, other solids, and nonfat solids in the Class III and Class IV skim milk price formulas.
Updating the Class I differential price system to reflect changes in the cost of delivering bulk milk to fluid processing plants.
Updating dairy product manufacturing allowances contained in the USDA milk price formulas.
Developing a process to ensure make-allowances are reviewed more frequently through legislation directing USDA to conduct mandatory plant-cost studies every two years.
Extending the current 30-day reporting limit to 45 days on forward-priced sales on nonfat dry milk and dry whey to capture more export sales in the USDA product price reporting.
The first five of these are part of our proposal before USDA. We're seeking the make-allowance review via the farm bill and the forward-pricing plan through separate federal rulemaking.
The components work together
It's important to note how much the elements of our proposal rely on one another to succeed. Take the make-allowance, for example. It hasn't had a meaningful update in 15 years. It's a key priority of our hearing request, and it's of intense interest to some. But it still needs to be addressed in a way that benefits all. Handling that issue in isolation would have the effect of reducing milk prices to farmers, a non-starter in a program that's ultimately supported by a vote from producers.
That's why we have the make allowance issue in our proposal, but one that's included along with other necessary updates to milk pricing help economically offset our proposed make allowance adjustment, by bringing pricing formulas up-to-date and minimizing disruption to markets.
Modernizing the Federal Milk Marketing Order system has been due for some time; the pandemic experience, which exposed fault lines in the system, underscored just how necessary this effort has been and created the impetus for change. We've been deliberate in our approach because we wanted to make sure that we addressed the concern that Agriculture Secretary Vilsack stated well over a year ago when he said it was important to have consensus within the producer community.
We have achieved that consensus, and we believe we have sent USDA a strong signal — both in the thoroughness of our proposal and our depth of support among producers — that our comprehensive proposal is the proper basis for FMMO hearings and a path toward modernization.
And we'll need to maintain that consensus throughout the process. As we move forward toward a hearing, we'll continue listening to any concerns and providing any information that's helpful for progress. Please don't hesitate to write to the special address we're using so that staff can respond to your questions. Thank you for your help and support.