USDA Announces Regulation that Would Allow Low-Fat Flavored Milk Back into Schools
December 8, 2017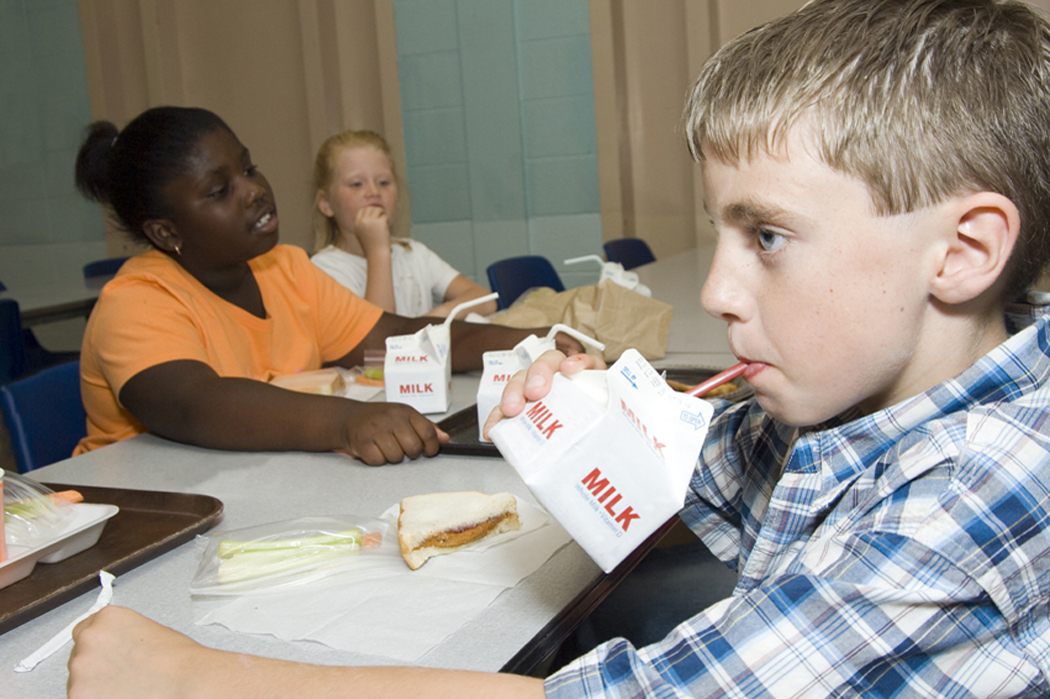 Low-fat (1%) flavored milk will be returning to schools now that the U.S. Department of Agriculture announced new regulatory changes in late November. An interim final rule implements the changes needed to reinstate low-fat flavored milk in schools, and goes into effect in time for milk processors to negotiate supply contracts for the 2018-2019 school year.
The regulation follows changes USDA Secretary Sonny Perdue initially proposed earlier this year to streamline the process by which schools can serve low-fat flavored milk. In 2012, USDA implemented new regulations that required that schools only offer fat-free flavored milk, mostly to reduce calories. Participation rates in school meal programs fell, with students consuming 288 million fewer half-pints of milk from 2012-2015, even though public school enrollment was growing. NMPF and the International Dairy Foods Association worked together to persuade Congress to address the issue.
"Secretary Perdue's willingness to provide greater flexibility to schools recognizes that a variety of milks and other healthy dairy foods is critically important to improving the nutritional contributions of child nutrition programs in schools," said Jim Mulhern, president and CEO of the National Milk Producers Federation (NMPF).
In October, Reps. G.T. Thompson (R-PA) and Joe Courtney (D-CT) introduced the bipartisan School Milk Nutrition Act of 2017, which would allow schools to offer low-fat and fat-free milk, including flavored milk with no more than 150 calories per 8-ounce serving. The bill allows individual schools and school districts to determine which milkfat varieties to offer their students.
The publication of the interim final rule allows school districts to solicit bids for low-fat flavored milk next spring before the 2018-19 school year begins, giving milk processors time to formulate and produce a low-fat flavored milk that meets the specifications of a particular school district.
NMPF will file comments in response to the proposed rule, expressing strong support for permitting schools to offer 1% flavored milk on a permanent basis. After taking comments, USDA will issue a final rule next fall that is expected to extend the regulation to school years after 2018-2019.
As science continues to suggest health benefits from higher-fat milk varieties, NMPF continues to take a leadership role in encouraging this newer science to be incorporated in school meals and dietary guidelines.