U.S., Mexico Dairy Industries Agree on Priorities for Solidifying Partnership, Advancing NAFTA Goals
September 11, 2017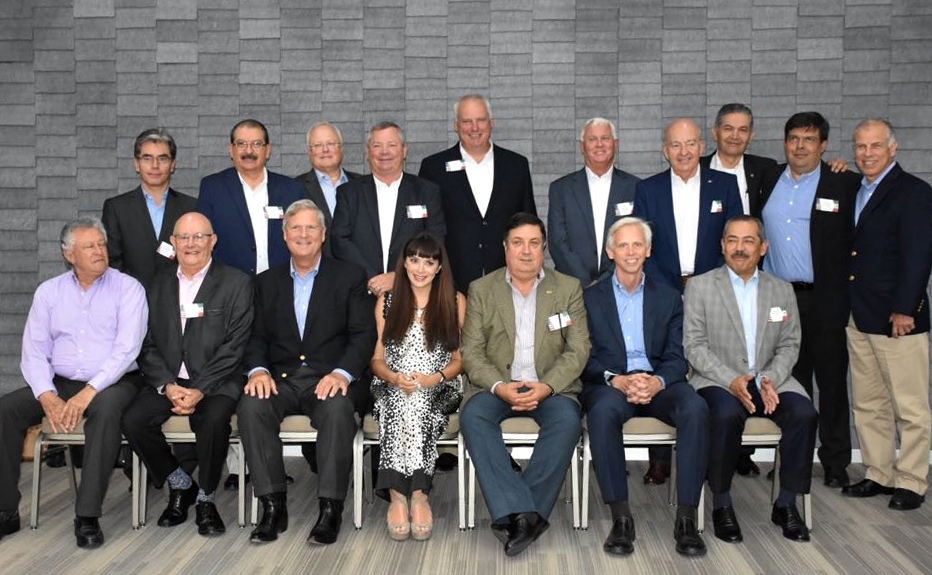 At a time when dairy exports play a growing role in boosting U.S. dairy farmers' incomes, NMPF has been engaged on several fronts to defend access to Mexico, its largest export market, including during a high-level industry meeting last month.
Representatives from NMPF and the U.S. Dairy Export Council (USDEC) met last month in Guadalajara with their counterparts from several Mexican dairy organizations to prioritize ways to solidify the already strong relationship between the countries, even as government trade negotiators began meeting in August to decide the fate of the North American Free Trade Agreement (NAFTA).
"This deepening of the U.S.-Mexico dairy partnership comes at a particularly important time, given the ongoing NAFTA negotiations, Canada's threat to dump milk proteins in global markets, and the EU-Mexico trade talks that could restrict the use of common food names," said Jim Mulhern, who represented NMPF at the meeting of the United States-Mexico Dairy Alliance. Alliance members met for the first time in 2016 to identify mutual concerns; this year's focus was on expanding collaboration while preserving current trade benefits.
The Alliance generated a set of nine priorities, with the protection of current trade relationships at the top of the list. That was followed by the need to address harmful European Union (EU) and Canadian trade policies. In addition, the United States included a provision that the exportation of dairy products should be based on sanitary and scientific standards.
The NAFTA renegotiation process emerged as an important topic of discussion because the trade agreement is the foundation of the industries' mutually beneficial free-trade relationship. Enacted in 1992, NAFTA removed barriers to dairy trade, and has led to more than a six-fold increase in U.S. dairy exports to Mexico, reaching $1.2 billion in 2016.
In addition, Alliance representatives assessed the threat posed by efforts to restrict the use of common food names, as the EU seeks to impose new geographical indications that will be barriers to dairy trade. U.S. and Mexican cheesemakers are concerned this strategy would give the EU exclusive use of common cheese names like asiago, gorgonzola, parmesan and feta.
The summit also reviewed the implication of Canada's new dairy pricing policy, which is a major concern to all parties. Canada's new Class 6/7 pricing policy has drawn strong objections from both the United States and Mexico, and was a significant point of discussion at the meeting.
"We are very pleased that our friends in Mexico have joined us in expressing opposition to the abusive attempts of the EU to confiscate common food names, as well as the trade distorting practices of Canada, at a time when we are working to facilitate new opportunities throughout North America," Mulhern said. "This meeting provided an opportunity to explore how we can deepen those efforts."