NMPF to USTR: Russian Ban on Dairy Imports Is Disrupting Markets, Violating Trade Rules
October 7, 2015
NMPF and the U.S. Dairy Export Council have told the U.S. Trade Representative that Russia's ban on Western dairy imports, imposed in response to economic sanctions instituted after the invasion of Ukraine, is disrupting global dairy markets and appears to violate international trade rules.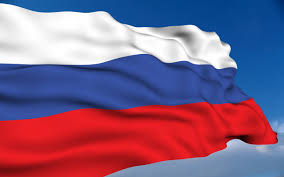 In comments filed with USTR late last month, NMPF and USDEC condemned the Russian ban and said it was forcing a shift of dairy supplies from Europe to other global markets, where competition for buyers is intensifying. In addition, they said, "Russia's outright ban on products from the U.S. and other major suppliers for purely political reasons appears to be in violation of its World Trade Organization commitments."
The two groups urged USTR to prepare for the ban to be lifted by establishing a government list of dairy facilities wanting to export to Russia. "The reality is that if the ban were lifted tomorrow, the U.S. dairy industry would still be cut off from this market due to the facility listing requirement Russia is maintaining in violation of its WTO accession commitments," they said.
In separate comments on China's compliance with WTO rules, NMPF and USDEC said some U.S. dairy companies still are unable to ship products to China because of Chinese registration requirements. They urged the Agriculture Department and the Food and Drug Administration to make complying with the Chinese rules a priority.
NMPF and USDEC also noted that negotiations are under way between China and the European Union over geographical indications. The two groups expressed "deep concern" about the impact of these negotiations on U.S. exports to China and particularly on opportunities to expand the range of products sold in the rapidly evolving Chinese market.