NMPF Supports Passage of Amendment to Expand H-2A Program to Dairy Workers
August 7, 2018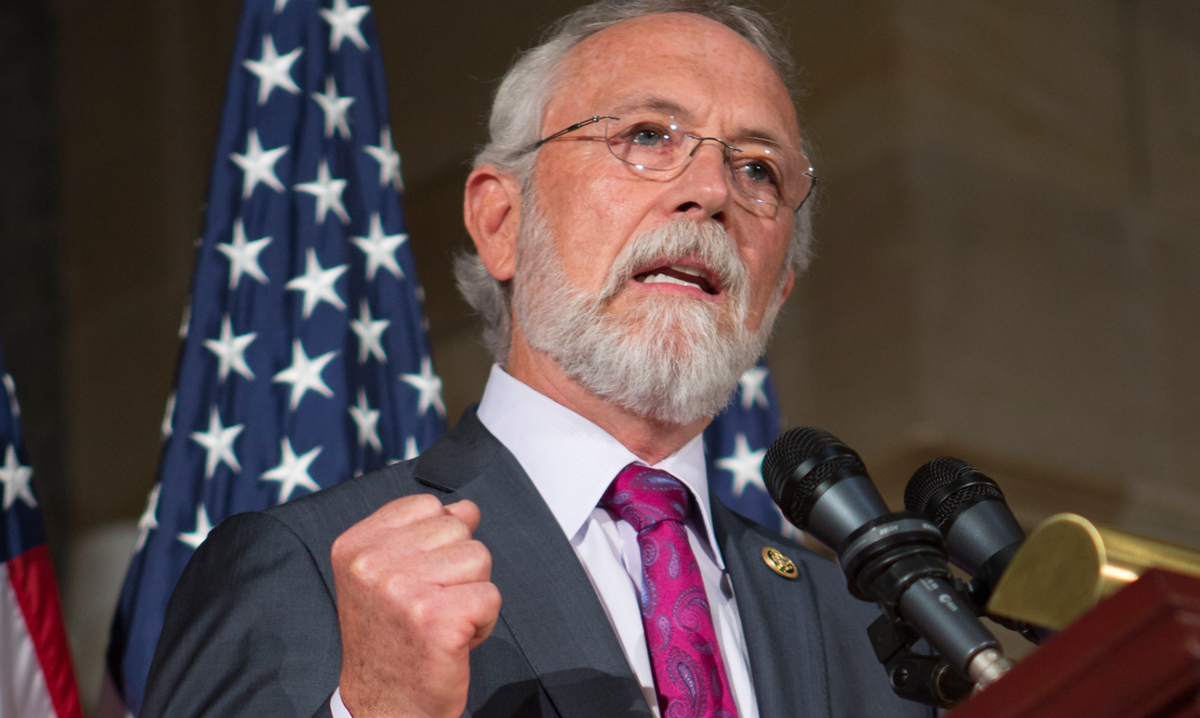 With support from NMPF, Rep. Dan Newhouse (R-WA) led an effort last month in the House of Representatives to use the annual federal appropriations process to create more options for dairy farmers to obtain year-round labor.
Newhouse's amendment, approved as part of the Fiscal Year 2019 Homeland Security Appropriations bill, would allow farm employers to use the H-2A visa program to hire foreign workers, regardless of whether those employees are engaged in temporary or seasonal work. NMPF and members of its Immigration Task Force worked with Rep. Newhouse (picutred right) and other congressional leaders, including Reps. David Valadao (R-CA) and Henry Cuellar (D-TX), to advance the proposal so that dairy farmers can more readily use the H-2A visa program, even while NMPF continues to work in Congress on a long-term, more comprehensive solution to the immigration challenges facing agriculture.
"On behalf of America's dairy producers, we greatly appreciate Rep. Newhouse's work to expand the H-2A farm worker visa program to include year-round employees on farms," said NMPF President and CEO Jim Mulhern. "We believe that creating an additional legal pathway for workers to connect with farm employers deserves bipartisan support."
The full Homeland Security Appropriations bill will likely be considered later this year as Congress works to fund the government for the 2019 fiscal year, and NMPF will be encouraging the adoption of the H-2A provision in the final, overall funding measure.
At the same time, NMPF continues to seek enactment of broader legislation that would create an agricultural guest worker program and provide permanent legal status for current workers.  House Judiciary Committee Chairman Bob Goodlatte (R-VA) introduced the AG and Legal Workforce Act (H.R. 6417), cosponsored by House Agriculture Committee Chairman Mike Conaway (R-TX), Ranking Member Collin Peterson (D-MN), Rep. Newhouse, and other members. The bill would create a new H-2C guest worker program for agricultural workers – including dairy – and allows current workers to participate in the program as well.  NMPF will work with members to pass this bill in the House as an initial step, with the goal of improving the measure further as it moves through Congress. The House may vote on this bill following the summer recess, but no plans have been finalized.