NMPF Promotes John Hollay to Vice President of Government Relations
November 7, 2013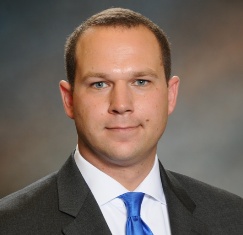 NMPF announced last month that John Hollay (left) has been promoted to the position of Vice President of Government Relations, effective immediately. Hollay joined the organization in May 2012 as Director of Government Relations, and was promoted to Senior Director in the summer of 2012.
"John has made a tremendous, positive impact on the organization in the short time he's been with NMPF, building on our relationships on Capitol Hill and across Washington, DC," said Jim Mulhern, Chief Operating Officer of NMPF. "His strategic insight and hard work on behalf of dairy farmers have helped make our entire organization more effective." Hollay's main focus has been on farm bill, immigration, and labor issues during his time with NMPF.
Before joining NMPF last year, Hollay served as senior legislative assistant with Connecticut Congressman Joe Courtney, with responsibility for issues pertaining to agriculture, energy, environment, and labor. He was also the lead congressional staffer on the re-establishment of the Dairy Farmer Caucus on Capitol Hill.
NMPF also announced the departure of Senior Vice President of Government Relations, Dana Brooks, who left NMPF in October. Brooks accepted a position with Elanco, the animal health division of Eli Lilly and Company, directing the firm's federal government affairs office in Washington, DC.