NMPF Hosts Webinar on FSMA Preventive Controls for Human Food Rule
December 7, 2015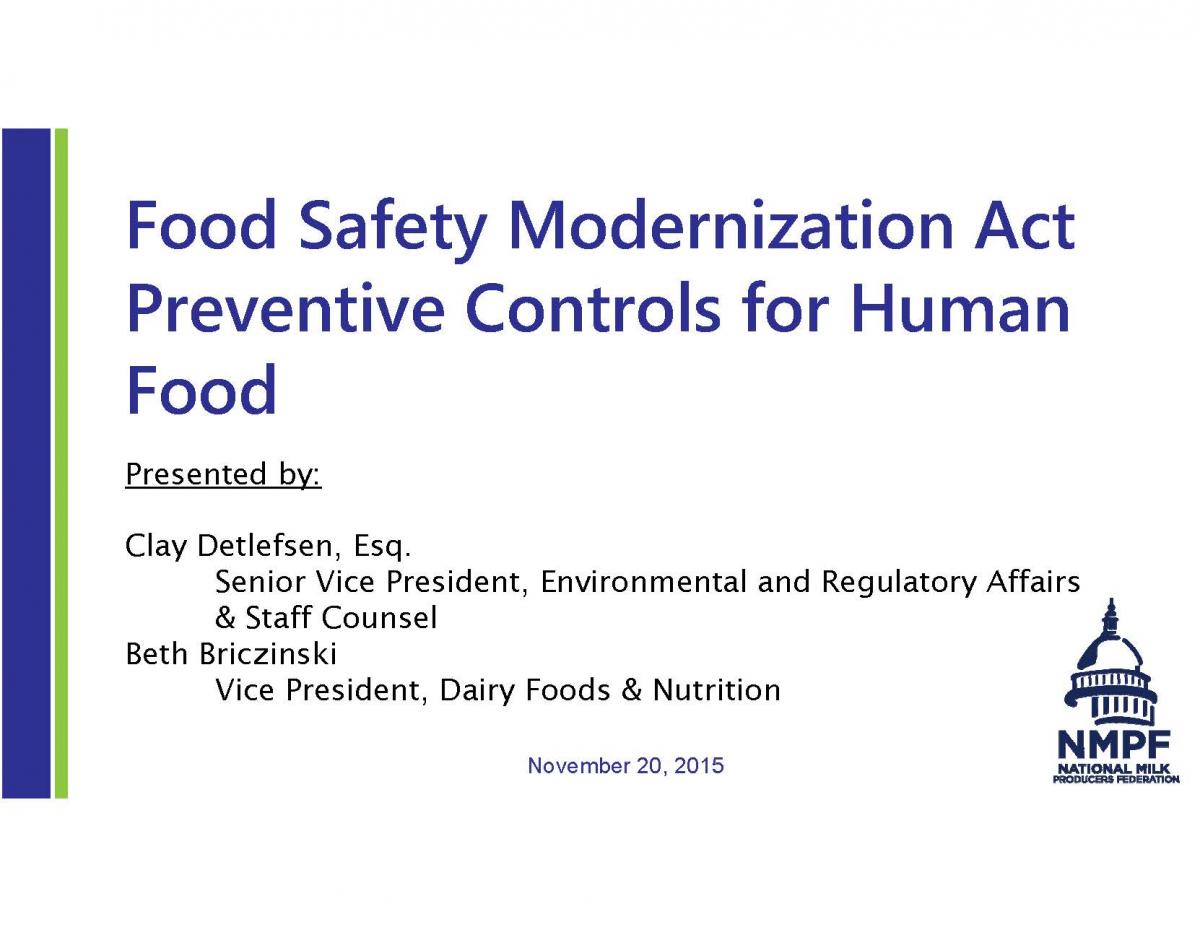 On Nov. 20, NMPF conducted its first Food Safety Modernization Act (FSMA) webinar. Clay Detlefsen, Senior Vice President of Regulatory & Environmental Affairs, and Beth Briczinski, Vice President of Dairy Foods & Nutrition, presented on the Preventive Controls for Human Food (PCHF) rule — the most significant of the seven major FSMA rules.
The preventive controls rule requires human food facilities to develop food safety plans that indicate any problems that could affect the safety of their products, then outline steps the facility would take to minimize the likelihood of those problems occurring.
Detlefsen and Briczinski outlined the rule's requirements and provided some background on how it was developed, emphasizing that there is still considerable uncertainty about how effective and burdensome the PCHF rule will be. A much better assessment will be made when FDA releases numerous guidance documents on hazard analysis, preventive controls, allergen control and environmental monitoring, they said. However, there is no set date for the release of these documents.
NMPF plans to replicate this educational tool for other FSMA rules and guidance documents in the coming months, to ensure that cooperatives are well informed on the implications of the FSMA regulations.