NMPF Eager to Work With Congress as House Agriculture Guest Worker Bill Introduced
October 30, 2019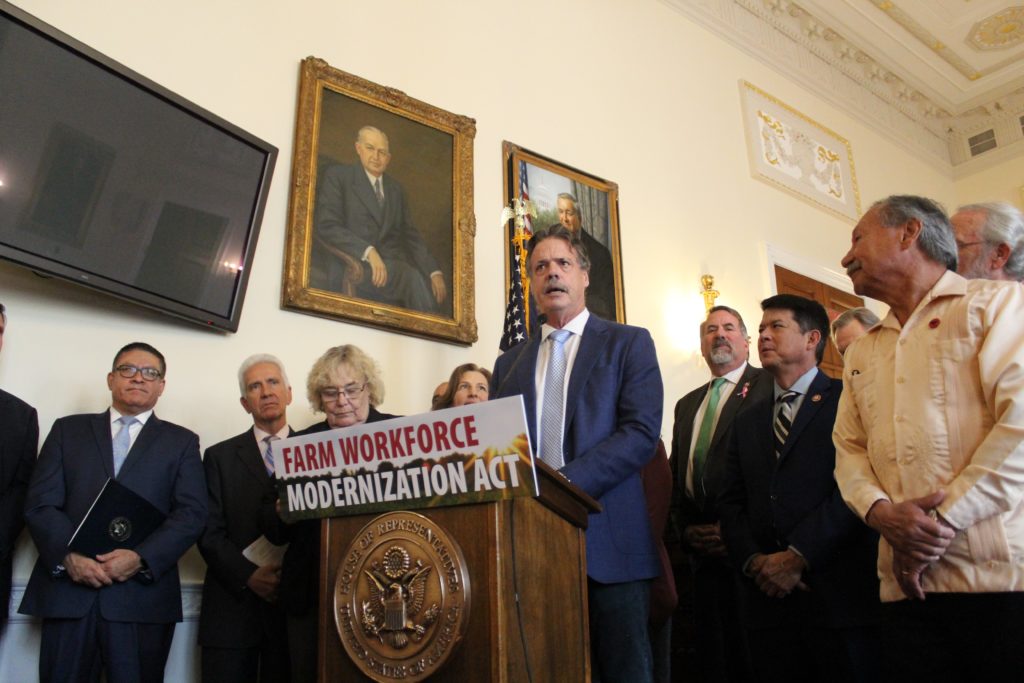 ARLINGTON, Va. – The National Milk Producers Federation today announced its support for the Farm Workforce Modernization Act, a bipartisan immigration bill that advances agriculture immigration reform sponsored by Judiciary Immigration Subcommittee Chair Zoe Lofgren (D-CA) and Congressman Dan Newhouse (R-WA).
The legislation would provide legal status to current agricultural workers and their families and reform the H2A guest-worker visa program to permit year-round agriculture to participate, a crucial need for dairy. The efforts of Chairman Lofgren and Representative Newhouse, both longtime champions for agricultural labor reform, are greatly appreciated by dairy farmers, who cannot wait any longer for action.
"America's dairy farmers are eager to advance and improve this legislation as it moves through the Congress," said Mike McCloskey, a dairy farmer and chairman of NMPF's Immigration Taskforce. "As producers of a year-round product, dairy farmers face a unique labor crisis because our jobs are not seasonal or temporary. From our years of work on these issues, we know first-hand just how hard immigration reform is. But we simply cannot and will not stop working to find a solution. Dairy needs workers for our industry to sustain itself. It's that simple, and it's that dire."
Jim Mulhern, President and CEO of National Milk Producers Federation (NMPF), thanked the lawmakers for putting forward this essential step for agriculture labor reform, saying the bill is a critical first step in the legislative process.
"We have supported numerous efforts to address dairy's acute labor needs.  Passing legislation in the House is a critical step in the process.  We urge the Senate to work with us on this important issue so we can get an ag worker bill across the finish line in this Congress," Mulhern said. "The bipartisan Farm Workforce Modernization Act provides an important starting point for badly needed improvements to agriculture immigration policy. NMPF would like to thank Chairwoman Lofgren and Congressman Newhouse for their bipartisan leadership, and we look forward to continuing to work with them as this important legislation moves forward."
As the voice of America's dairy farmers in Washington and a member of the Agriculture Workforce Coalition's Steering Committee, NMPF has been an active in agriculture labor reform for decades.
###
The National Milk Producers Federation (NMPF), based in Arlington, VA, develops and carries out policies that advance dairy producers and the cooperatives they own. NMPF's member cooperatives produce more than two-thirds of U.S. milk, making NMPF dairy's voice on Capitol Hill and with government agencies. For more, visit www.nmpf.org.