NMPF Advocates for U.S. Dairy Interests as NAFTA Talks Continue in 2018
February 9, 2018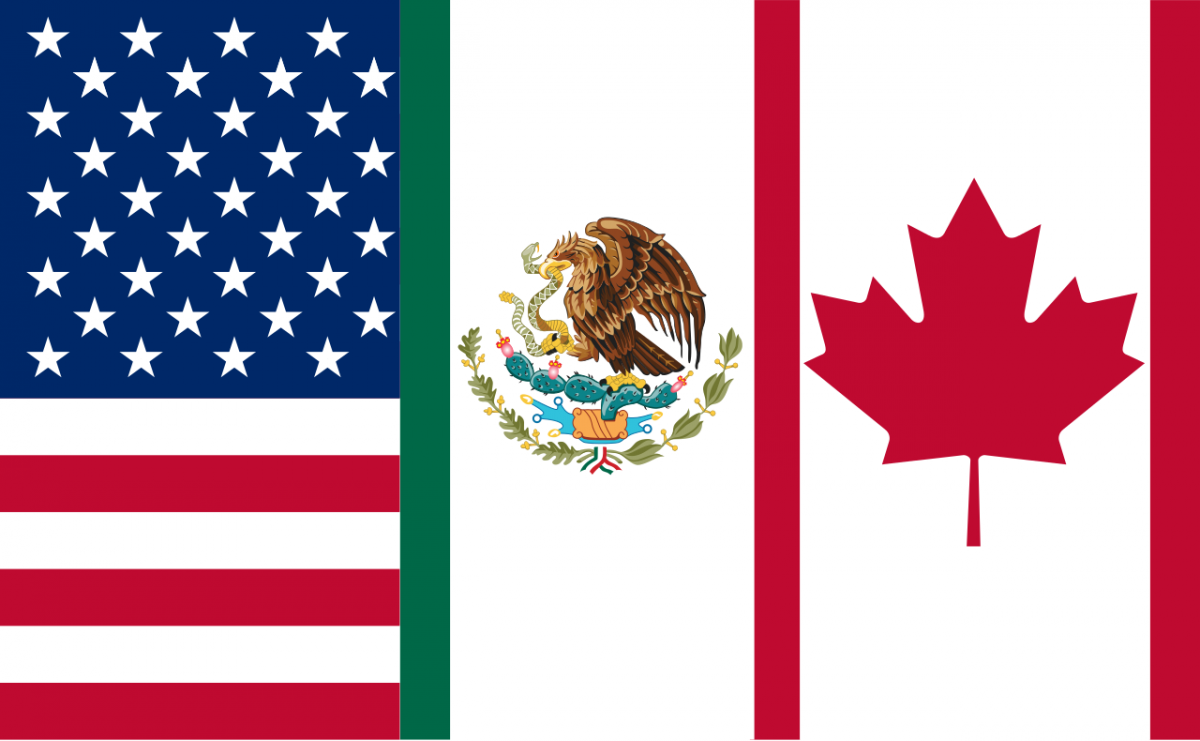 As the North American Free Trade Agreement (NAFTA) renegotiation process continues into 2018, NMPF is insisting to U.S. negotiators that the talks need to achieve a positive outcome for America's dairy farmers, including preserving access to Mexico's growing market and ending Canada's harmful Class 7 pricing program.
NMPF has been directly engaged in the NAFTA negotiation process since it started last summer, including participating in the sixth and most recent round of talks in late January. At that session in Montreal, NMPF senior vice president Jaime Castaneda reminded trade negotiators that Canada must not be allowed to continue using its new pricing program because of the damage it is causing to U.S. exports.
NMPF delivered that same message to a congressional delegation that also participated in the Montreal meeting. National Milk and the U.S. Dairy Export Council told the leaders of the House Ways and Means Committee that to achieve a successfully modernized NAFTA agreement, the U.S. dairy sector must maintain full, duty-free access to its Mexican customers, while Canada must reform its highly protectionist dairy policy. In addition to its exorbitant dairy import tariffs, Canada's new surplus milk dumping program has already led to a 200-percent surge in Canadian skim milk powder exports to various markets around the world.
"Dairy has for too long been excluded from NAFTA's benefits vis a vis U.S.-Canada trade," the letter to congressional trade policy leaders said. "Finishing the work started under NAFTA by doing away with the remaining exorbitant dairy tariff walls maintained by Canada is one of the most natural ways to deepen an FTA as robust as NAFTA." The Ways and Means Committee has oversight of all trade-related policy issues, including free trade agreements.
To help fortify grassroots support for a successful NAFTA revision, NMPF joined other food and agricultural organizations last month in launching a new coalition, Americans for Farmers and Families (AFF), to help drive a loud and unified U.S. food and agricultural voice on NAFTA. AFF's messaging activities will complement NMPF's efforts by highlighting the need to preserve and improve NAFTA, given its tremendous importance to U.S. farmers and food manufacturers.
The dairy industry message continues to produce traction with U.S. policymakers. In January, House Speaker Paul Ryan (R-WI) charged that Canada is "a high-cost producer dumping lower cost [dairy] products…These negotiations need to help settle those things."  Agriculture Secretary Sonny Perdue has also focused on the need to roll back Canada's dairy policy as a key U.S. objective for the talks.
The next round of negotiations begins on Feb. 26 in Mexico City. NMPF's Castaneda will again represent NMPF's interests.