Farm Bills Approved by Senate, House Agriculture Committees; Chambers to Vote in June
June 04, 2013

Dairy policy reform took two big steps forward in May, when first the Senate Agriculture Committee, then the House Agriculture Committee, approved separate versions of the 2013 Farm Bill, each containing the Dairy Security Act (DSA) supported by NMPF.

Both ag panels tackled farm policy the week of May 13th. The Senate committee finished its work on the 14th, approving a reform-oriented Farm Bill that cut spending by $24 billion. The following day, the House committee worked through dozens of amendments to its own version of the Farm Bill. One of them, offered by Reps. Goodlatte and Scott, would have gutted the DSA by removing its market stabilization component. Members of the committee defeated that amendment by a vote of 26-20.

The dairy industry "needs the stability that the DSA will provide, and we need it now. The House version of the bill is on the right path, and its dairy title now matches the farm bill approved by the Senate Agriculture Committee," said NMPF President and CEO Jerry Kozak after the House panel finished its work.

The full Senate began consideration of the Farm Bill last week, but it didn't complete its consideration of amendments prior to recessing for Memorial Day. The bill is now back before the Senate, and committee chairwoman Sen. Debbie Stabenow is pushing for final passage this week. Meanwhile, the full House of Representatives is likely to take up its Farm Bill version during the middle of June.

"We hope that the House Agriculture committee's decision will be the final word on the matter. It is time for dairy processors to end their campaign of divisiveness, and assist us in moving the farm bill toward completion," Kozak said.

Farmers can contact their elected officials to support the Dairy Security Act.
---
Immigration Reform Legislation Passes Key Test, Heads for Debate on Senate Floor
June 04, 2013

Another key policy focus of NMPF – reforming the nation's immigration laws to address farm labor needs – was advanced on Capitol Hill in May when the Senate Judiciary Committee approved the Border Security, Economic Opportunity and Immigration Modernization Act (S. 744) by a bipartisan vote of 13 to 5. NMPF, together with the organizations that constitute the Agriculture Workforce Coalition, worked through the process to ensure that the nearly 300 amendments that were proposed didn't negatively affect the measure's agriculture provisions. All of the amendments backed by legislators opposed to immigration reform were defeated.
The Senate immigration reform bill is expected to be taken up by the full Senate in mid-June, after the Senate leadership agrees to a limited number of amendments. Although expectations are that the Senate will approve the legislation, efforts must continue to ensure a strong showing of support by the entire Senate.
The House Judiciary Committee is working on its own immigration reform measure, but the timing for its consideration is still undetermined.
---
New REAL® Seal Campaign to Launch in Celebration of National Dairy Month
June 04, 2013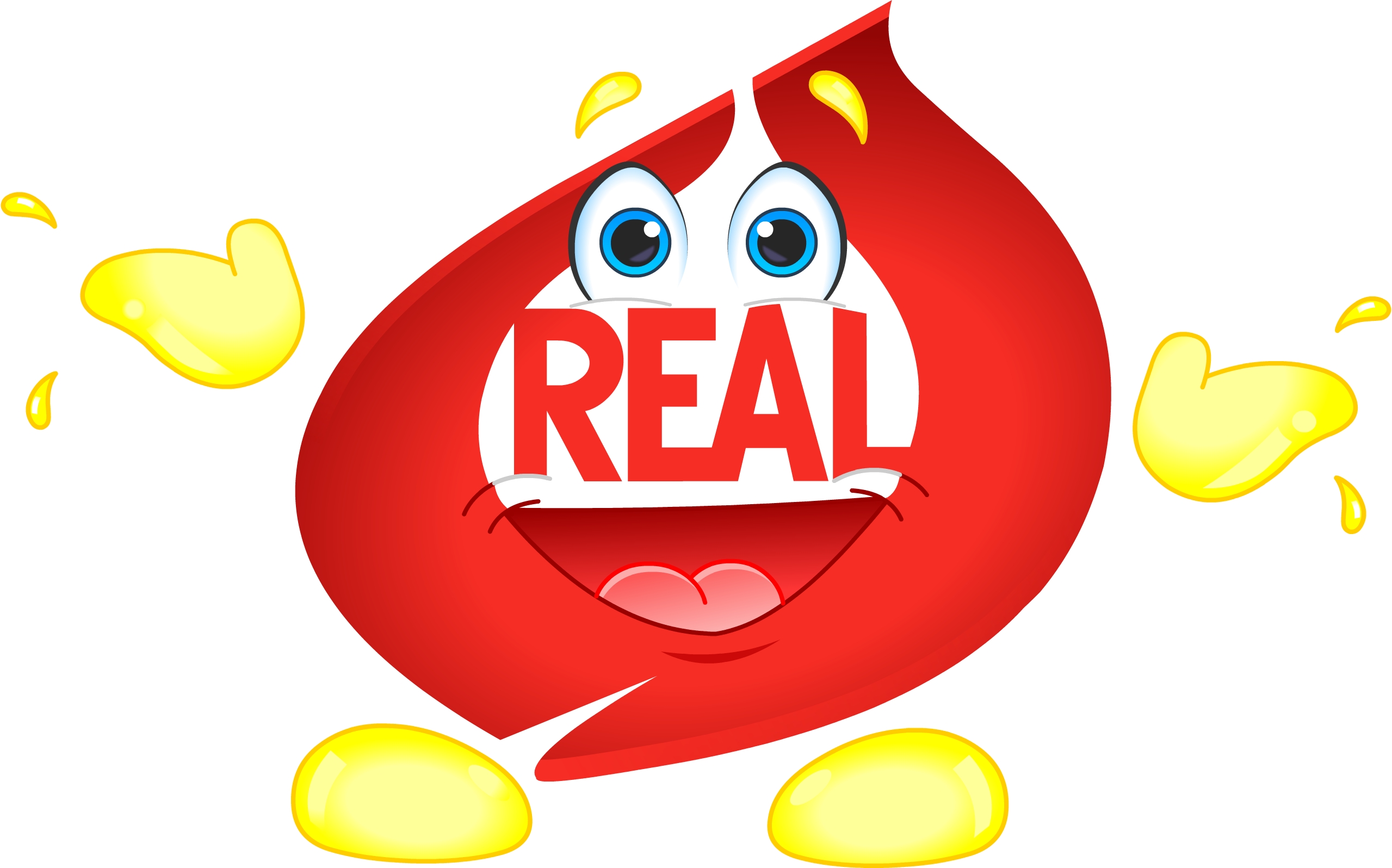 In celebration of June Dairy Month, NMPF's efforts to revitalize the REAL® Seal are taking a big leap forward this month. A new campaign is being launched that allows consumers to learn more about the benefits of real, American-made dairy products and foods made with them, using a new Facebook page, blogger outreach, and digital advertising.
The REAL® Seal Facebook page creates a new voice and visual feel to engage target audiences, especially moms and heads of households, encouraging them to buy dairy products and foods containing dairy products. The page's content includes interactive updates, multimedia presentations, contests, polls, and quizzes. One of the elements of the launch later in the month will be a "Name the Character" contest for a new, animated REAL® Seal cartoon character (in the photo). It can be viewed on the REAL® Seal website www.realseal.com.
Reaching out to bloggers writing about the mom/parenting, food/cooking, health/wellness, and lifestyle topic areas will generate online conversation and awareness surrounding the REAL® Seal campaign and lead consumers to official REAL® Seal web pages.
In July, a special Buyer's Guide section will be added to the REAL® Seal website, where consumers will be able to go to find dairy products and foods made with dairy products that are using the REAL® Seal, as well as restaurants that serve only REAL® dairy products. REAL® Seal users will have the option of providing links to their company's website as well.
The marketing environment has changed dramatically in the 30 years since the REAL® Seal became a national icon, and NMPF's efforts to work with dairy processors to use the Seal must harness new tools to reach consumers. The challenge will be to use social media and other digital outreach efforts to remind older consumers of what the Seal means, and to educate a new generation to look for the REAL® Seal on packages.
Currently the REAL® Seal is being used primarily on dairy products and pizza, said Jim Mulhern, Chief Operating Officer of NMPF. "By stacking messages like 'Made With, 'We Only Use' and 'American Made' above the iconic REAL® Seal symbol and dairy product descriptors like cheese, butter, dairy ingredients, we believe its use can be extended to a host of products made with real dairy products sold here and in export markets," Mulhern said.
---
Dairy Groups Ask Nevada Governor to Veto Raw Milk Legislation
June 04, 2013

Two national dairy organizations urged Nevada Governor Brian Sandoval to veto legislation that would allow the sales of raw milk directly to consumers, arguing that the food safety risks of the measure represent too great a gamble with the public's health.

In a letter sent last week to Sandoval, NMPF and the International Dairy Foods Association (IDFA) said that Assembly Bill No. 209, which is awaiting review by the governor, would greatly increase Nevadans' risk of serious illness because of the potentially dangerous bacteria that are often present in milk that has not been properly pasteurized.

"Gambling with the health of your state's residents – particularly its children – is a bad bet," said NMPF President and CEO Jerry Kozak in the letter. "While choice is an important value, it should not pre-empt consumers' well-being," he said, likening consumption of unpasteurized milk to a game of Russian roulette.

The letter cited a 2012 report from the Centers for Disease Control and Prevention (CDC) which found that between 1993 and 2006, unpasteurized dairy products resulted in 73 known outbreaks – causing 1,571 cases of foodborne illness, 202 hospitalizations, and 2 deaths. The CDC also concluded that unpasteurized milk was 150 times more likely to cause food-borne illness outbreaks than pasteurized milk, and such outbreaks had a hospitalization rate 13 times higher than those involving pasteurized dairy products. The CDC has reported that nearly 75% of raw milk-associated outbreaks have occurred in states where sale of raw milk was legal.

Federal law prohibits the interstate sales of raw milk but leaves it up to each state to determine how to regulate the product within their borders. An increasing number of states have liberalized sales of raw milk in recent years, which the dairy organizations say is a threat to public health and runs counter to other trends in the food industry to take additional steps to prevent unsafe foods from reaching consumers.
---
Trans-Atlantic Trade Agreement Offers Opportunities for U.S. Dairy Industry
June 04, 2013

NMPF testified last month in support of the Trans-Atlantic Trade and Investment Partnership (TTIP) at the Trade Policy Staff Committee's hearing on the proposed agreement between the U.S. and the European Union.

In his testimony, NMPF's Jaime Castaneda said that "a comprehensive trade agreement will remove the many tariff and nontariff barriers that hinder U.S. dairy market access." He added that "we firmly believe that TTIP offers a genuine opportunity to expand U.S. dairy exports and chip away at the sizable dairy trade deficit currently in place."

NMPF believes that this is a golden opportunity for U.S. dairy exports and looks forward to working with U.S. government officials to reach a comprehensive and acceptable agreement for the dairy industry.
---
NMPF Board of Directors and YCs to Meet Next Week
June 04, 2013

The NMPF Board of Directors (BOD) will convene for its summer meeting next Tuesday and Wednesday, June 11 and 12, at the Westin Alexandria in Alexandria, VA.

The board will receive updates on Dairy Security Act and Farm Bill negotiations, immigration reform, and other policy issues. Aside from the board meeting, other important events will include a CWT Committee Meeting, the NMPF Officers Meeting, and the NMPF Scholarship Committee Meeting.

NMPF's Young Cooperators (YCs) will also be in town to attend meetings of their own and visit their representatives on Capitol Hill. NMPF's annual Capitol Hill Reception will take place the evening of June 11 and will give NMPF members the opportunity to meet prominent figures in Congress and governmental agencies.

Watch for Board meeting highlights in NMPF's next newsletter. For more information about the YCs, please visit NMPF's YC webpage.
---
June Kicks Off Dairy Month Celebrations
June 04, 2013

With the turn of the calendar, the time has come again for arguably the most important month observed by dairy farmers, processors, retailers, consumers, and others throughout the industry: National Dairy Month. Since 1939, June has been celebrated as National Dairy Month, honoring the important role the dairy industry has played in the economic and nutritional well-being of Americans. On June 14, 2010, Congress unanimously passed a bipartisan resolution that officially recognized June as National Dairy Month.
---
CWT Helps Members Sell 8.2 Million Pounds of Cheese in May
June 04, 2013

Cooperatives Working Together (CWT) received 71 requests in May for assistance from member cooperatives: 56 for cheese exports and 15 for butter exports. A total of 30 bids ultimately were accepted by CWT, totaling 8.2 million pounds of cheddar, Gouda, and Monterey Jack cheeses.

Through the first five months of 2013, CWT has assisted member cooperatives in selling 59.2 million pounds of cheese, 51.7 million pounds of butter, 44,092 pounds of anhydrous milk fat, and 218,258 pounds of whole milk powder to 31 countries on six continents. This was 14.9% more cheese exports, and 22.8% more butter exports, than were transacted during the same five month period in 2012.

The 2013 CWT sales are the equivalent of 1.675 billion pounds of milk on a milkfat basis, which is the annual production of nearly 80,000 cows and more than USDA's projected increase in milk marketings for all of 2013.
---