New Spanish-language Resources on Drug Residue Management Now Available
July 5, 2018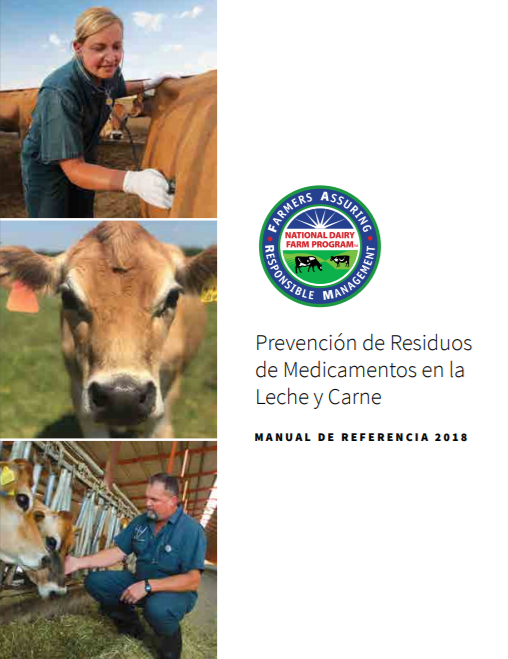 To create relevant on-farm resources for Hispanic farm workers not fluent in English, the National Dairy Farmers Assuring Responsible Management (FARM) Program is releasing two Spanish-language tools: The 2018 Spanish Drug Residue and Prevention Manual is now available for download and the 2018 Spanish Pocket Guide is available for purchase in the FARM Store.
The 2018 edition of the FARM Program's Milk and Dairy Beef Drug Residue Prevention Manual is the primary educational tool for dairy farm managers on the judicious and responsible use of antibiotics, including the avoidance of drug residues in milk and meat. The manual and pocket guide are resources that allow dairies to review what antibiotics are approved for use in dairy cattle, and can also be used as an educational tool for farm managers as they develop best management practices necessary to avoid milk and meat residues on their operations.
The manual is updated on annual basis in partnership with Merck Animal Health, Elanco Animal Health, Zoetis, Merial, Charm Sciences Inc. and National Beef Quality Assurance.