New Agriculture Secretary Reinstates 1% Flavored Milk in Schools
May 8, 2017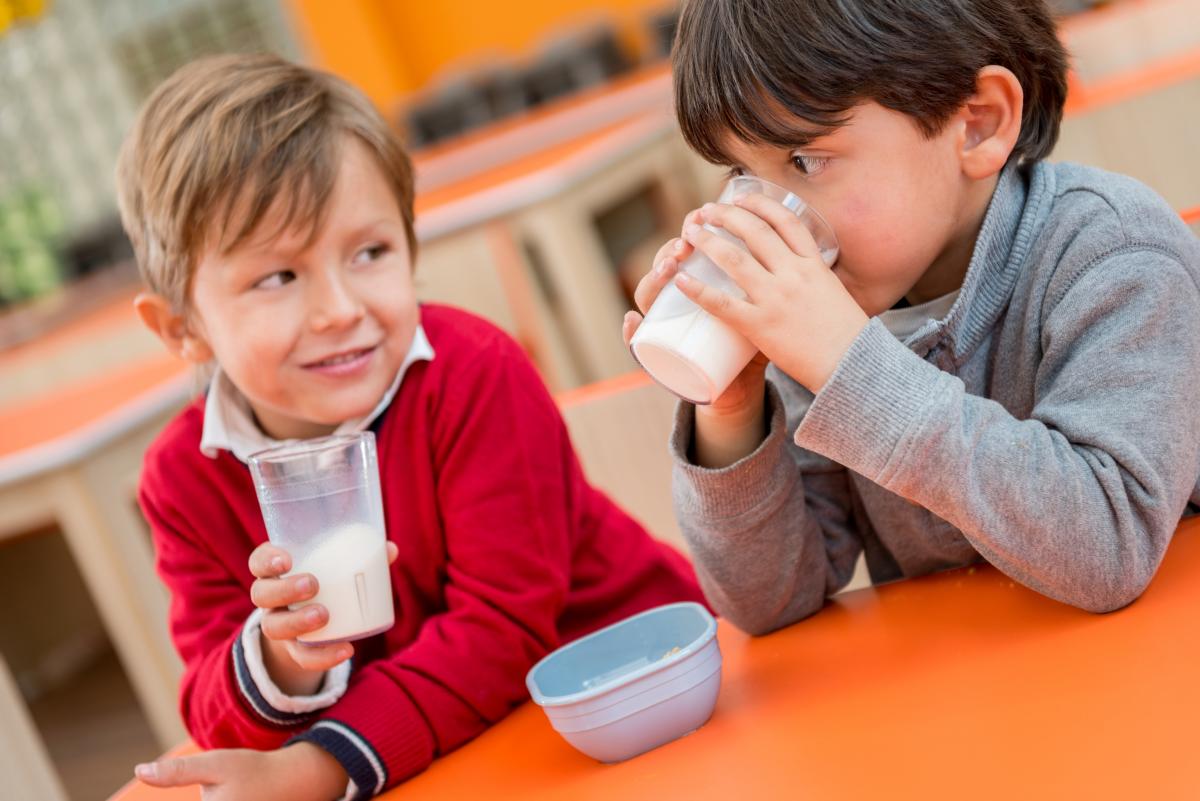 Acknowledging the importance of providing school children with more milk options, Agriculture Secretary Sonny Perdue – in one of his first formal actions – said the USDA will change its regulations to allow school districts to once again offer 1% flavored milk as part of the National School Lunch and School Breakfast programs. NMPF has fought for the return of low-fat flavored milk in schools since the product was removed following passage in 2010 of the Healthy, Hunger-Free Kids Act.
Since the USDA regulations implementing the act limited milk options in the school meal and a la carte programs to nonfat flavored milk and low-fat white milk, consumption of school milk declined, as has overall participation in the school lunch program.
NMPF thanked Perdue for recognizing the role of healthy dairy foods in childhood nutrition.
"In just the first two years after low-fat flavored milk was removed from schools, 1.1 million fewer students drank milk with their lunch," said Jim Mulhern, president and CEO of NMPF. "Secretary Perdue's action recognizes that a variety of milks and other healthy dairy foods are integral to child nutrition programs in schools."
Perdue's announcement at a school in Leesburg, Virginia, came less than a week after his Senate confirmation. National Milk pledged to work with Perdue on nutrition and health issues, along with other economic and policy challenges facing U.S. dairy producers, including improvements to the Margin Protection Program (MPP) and immigration policy.
During his confirmation hearing last month, Perdue said he wants to improve the MPP, and is open to creating additional risk management coverage for milk through USDA's Risk Management Agency.
Regarding immigration reform, Perdue told the Senate Agriculture Committee that he would explore an exemption to the H-2A program so dairy farms can hire workers for year-round labor. The current seasonal H-2A visa does not apply to dairy farms because of their perennial need for farm labor.