FARM Program Hosts More than 70 at Second Annual Evaluator Conference
August 4, 2017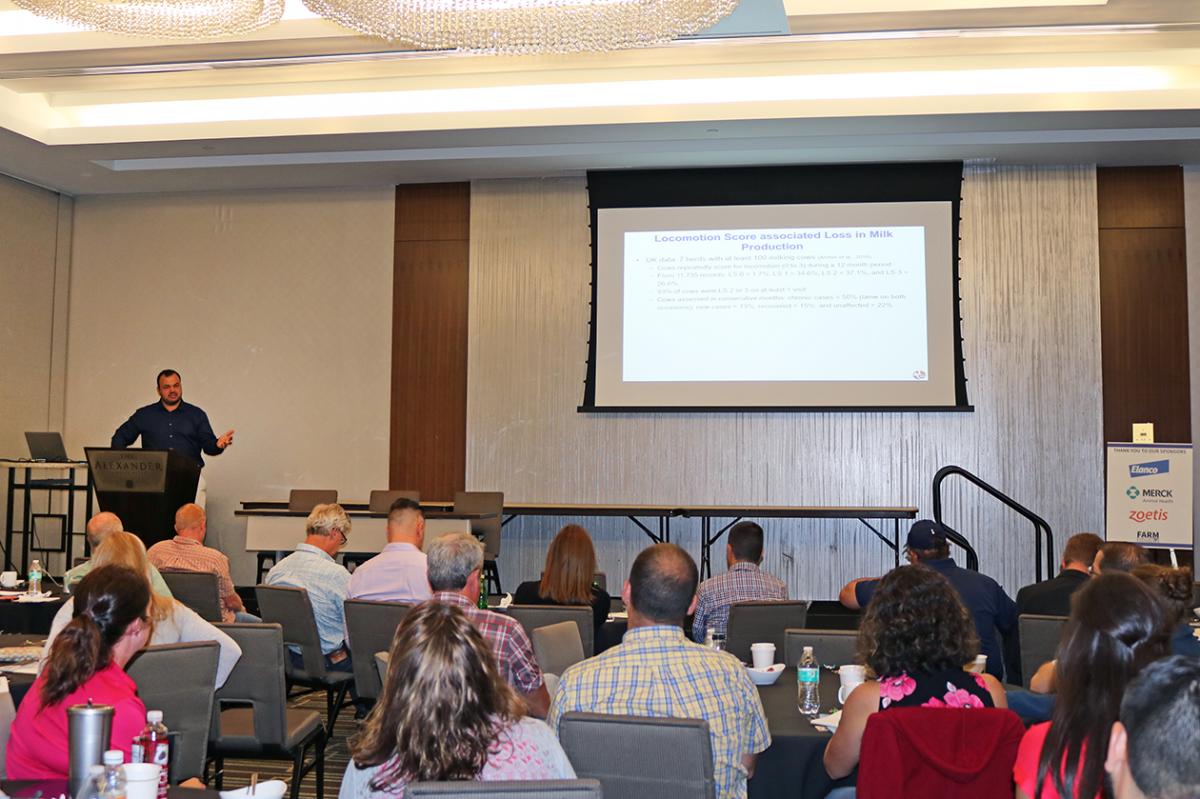 NMPF's second annual FARM Program Evaluator Conference held last month hosted more than 70 dairy industry experts to share, network and learn about the latest in animal care, environmental sustainability and antibiotic stewardship efforts. Elanco, Zoetis and Merck Animal Health sponsored the event, held July 18-20 in Indianapolis.
FARM evaluators were able to hone their professional development and leadership skills at this year's event. Later they were given a tour of the Elanco headquarters, where they learned about the company's mission, goals and role in the social responsibility conversation.
The next day was packed with programming on topics ranging from "The Economic of Animal Well-Being" with Dr. Ricardo Chebel from the University of Florida, to a presentation on proper pain management during disbudding with Dr. John Laster from Todd County Animal Clinic. One of the most compelling sessions was a panel discussion of farmers and Merck Animal Health staff sharing the importance of employee training and protocol development — key elements in version 3.0 of the FARM Animal Care Program.
An optional tour of Fair Oaks Farm rounded out the week, hosted by NMPF Third Vice Chairman Mike McCloskey and his family. Experiencing "Dairy's Disneyland" allowed the attendees to learn the value of telling the good dairy story. Dr. Tom Sarosy, of Prairie's Edge Dairy and Fair Oaks Farms, joined the group for lunch to discuss Fair Oaks' philosophy on what makes a successful working environment to enhance animal welfare.