Dairy Native Theresa Sweeney Joins NMPF Communications Staff
May 13, 2019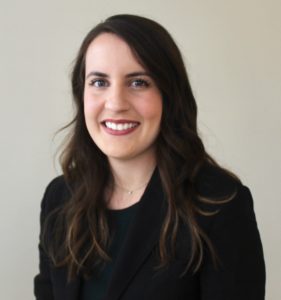 NMPF is pleased to announce that Theresa Sweeney has joined the staff as Communications Manager, working with NMPF Senior Vice President of Communications Alan Bjerga.
Sweeney arrives from the New York State Department of Agriculture and Markets, where she served as Special Assistant. In her role there, she worked on issues including rural development, forestry, and labor. She was a key contributor to several of the Department's nonregulatory initiatives and the agency's internal and external communications.
A native of California's Central Valley, Theresa grew up on her family's 300-cow dairy farm before moving to New York to study Government and Animal Science at Cornell University. "Theresa's unique skill-set, dairy experience and educational background makes her a phenomenal fit at NMPF, and we're all excited about what she will contribute to this organization," Bjerga said.