Dairy Industry to Gather in Phoenix Next Week
November 7, 2013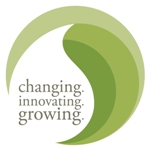 Dairy producers, member cooperatives, Young Cooperators (YCs), industry representatives, staff, and others from all over the country will arrive in Phoenix, Arizona next week for three days of speeches, reports, banquets, general sessions, town hall meetings, and award ceremonies. NMPF hosts the meeting jointly with the National Dairy Promotion and Research Board (NDB) and the United Dairy Industry Association (UDIA).
Meeting information is available on the main NMPF website, including the final program. NMPF will also debut its new mobile meeting app, which is now accessible from the Google Play Store for Android devices or the iTunes Store for Apple devices. Search for "National Milk meetings." The app is free to download. For those who do not have smartphones, the app information is also available on a mobile website. NMPF will use this app for various meetings held throughout the year, so attendees are encouraged to check back again.
For those on Twitter, NMPF will be tweeting live from the annual meeting using the hashtags #JAM13 (short for "joint annual meeting") and #DairyChat. We will also post updates on our Facebook page whenever they become available.