CEO's Corner:
Climate Bill Holds Promise as Industry Moves Ahead
September 6, 2022
Whatever one's opinion of the overall legislation, which passed Congress by the narrowest of margins, the Inflation Reduction Act that became law in August could be a milestone for dairy. It will provide important support for industrywide efforts by dairy farmers to succeed in a marketplace where sustainability is becoming an increasingly important part of value.
The law's $20 billion in new spending for agriculture includes $8.45 billion in new funds for the Environmental Quality Incentives Program, which provides important technical assistance to dairy farmers targeted toward greenhouse gas reduction. It has $4.95 billion in new funds for the Regional Conservation Partnership Program, which funds locally developed, targeted partnership projects, emphasizing initiatives that incentivize or target reduced methane emissions. And those are just big-dollar (by federal standards) opportunities: smaller initiatives, such as $25 million annually for Conservation Innovation Trials with funding targeted toward initiatives that use animal feed and diet management to reduce enteric methane emissions, can make a big difference too.
But the law does more than just support our sustainability and climate goals, such as those embodied in our Net Zero Initiative and other important pledges. It also makes them more important to obtain. Having more resources to help reach goals will increase interest in our efforts from stakeholders, who range from Congress and regulators to corporations and consumers, desirous of seeing us attain them. As this industry seeks opportunities in a lower-carbon world, here are a few dynamics to watch as the nation – and dairy, as a part of that nation – moves forward.
When dairy announced its Net Zero goal in 2050, it was a leader in agricultural efforts to reduce emissions. It still is. But a 2050 goal no longer sets us apart; the Inflation Reduction Act calls on the entire country to be net-zero by 2050. It also promises ambitious goals such as reducing greenhouse gas emissions to 40 percent below 2005 levels by 2030. We will need to increase our efforts to explore interim benchmarks for where we can be by 2030 and 2040. Often, dairy's net-zero goal has been discussed as something to be achieved by "2050 or sooner." Now that resources are being devoted to make 2050 a nationwide goal, overall net zero goals are going to get more emphasis.
As the world undertakes the wide-scale efforts needed to fulfill these goals, it's important to note that conservation programs haven't always emphasized key areas of opportunity for dairy. However, the Inflation Reduction Act provides $100 million for Conservation Innovation Trials focused on feed management, which will be key to reducing enteric emissions, and directs that all of the new conservation funding in the bill be put toward climate smart practices that can yield meaningful environmental benefits. Dairy must seize the opportunity this funding offers, to quickly test what works and then develop scalable solutions to bring down emissions., This broader adaptation of best practices and innovations will become increasingly more important.
Included in the legislation is a $900 per ton tax on methane produced by the oil and gas industry. This provision does not, repeat DOES NOT, affect agriculture. More than a year ago, back when it was part of the eventually stymied Build Back Better proposal, this idea was twisted into a rumored "cow tax" that caused great concern among livestock producers. There is no cow tax in the Inflation Reduction Act. We have been working for over a decade to make sure that doesn't happen. Undoubtedly, activists who aren't friends to agriculture will continue pushing for a cow tax, as they have been in Europe, but we'll fight it. At the same time, given methane's importance to short-term greenhouse gas reduction efforts, lowering animal methane emissions through new innovations and incentives is the best – and most effective – way for agriculture to help. Fortunately, as we've noted, the IRA provides resources intended to help dairy farmers do just that, and NMPF and its members look forward to collaborating with USDA to bring this potential to fruition.
While dairy is a small contributor to overall U.S. greenhouse gas emissions – contributing less than two percent to the nation's emissions – we have both the need and the desire to be part of the climate solution. Through the work that's already been done in improving our already strong stewardship and positioning ourselves for a more sustainable future, the industry is well-prepared to both gather and harness the resources that will create business opportunities and better target federal support for the groundbreaking, innovative work that we do.
It's important to be realistic about the challenges that lie ahead. But that's just to make sure that they are faced effectively and turned to our industry's advantage. Change is a constant in dairy farming, and so is improvement. Our previous work has positioned us well to take advantage of what the new climate/conservation funding can offer our industry. Now it's time to seize it and make sure we maintain our world-leading position as agricultural stewards.
---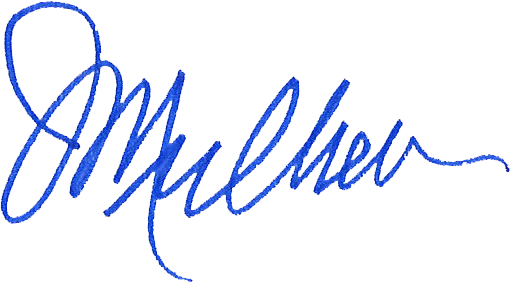 Jim Mulhern
President and CEO, National Milk Producers Federation