Canada's Dairy Trade Practices Take Center Stage
July 5, 2018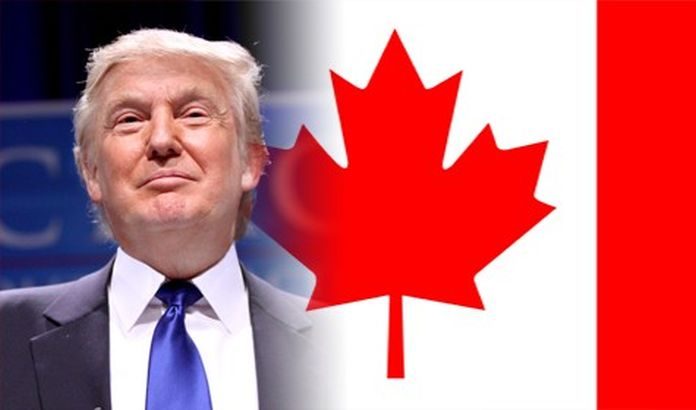 NMPF's efforts to elevate the dairy industry's concerns with Canada's harmful dairy trade practices have had a noticeable impact in the White House: during the past month, President Donald Trump repeatedly pointed out the excessive nature of Canada's exorbitant dairy tariffs, a move that shows that the administration is intent on rectifying the current dairy trade imbalance with Canada.
Although significant work remains in the North American Free Trade Agreement negotiations, Canada's dairy trade barriers have become a key focal point within talks over a modernized NAFTA. With no end yet in sight, NMPF and its members continue to stress the importance of addressing Canada's Class 7 pricing scheme and exorbitant tariffs that deny the ability of the U.S. industry to fairly compete.
President Trump's recent statements came after his previous acknowledgement that Canada's other non-tariff policies (primarily Class 7) have been harmful to the U.S. dairy industry. While on a trip to Canada last month, Agriculture Secretary Sonny Perdue also noted that "…they can't use their supply management system to negatively affect our dairy producers south of the border." While there, Secretary Perdue also reiterated his previous comments that Canada's supply management system needs to manage its supply "…so it's not over produced and spilling over into the export market."
In addition to communicating with the White House and Congress, NMPF's education efforts have also been directed at helping shape public support for these priorities by ensuring the news media is armed with the facts and why they are so important for American dairy farmers. As part of that broad-based outreach effort, NMPF President and CEO Jim Mulhern provided U.S. dairy's perspective at a highly- attended NAFTA panel discussion hosted by the Washington International Trade Association on June 21.
In his remarks, Mulhern highlighted the trade differences between Mexico and Canada as the United States works to improve NAFTA. In Mexico, he said, the United States has historically enjoyed a two-way street when it comes to dairy trade.
"In that market, we've worked collaboratively with our industry colleagues there to grow total dairy demand and have established a critical partnership that has allowed our industry to weather the various policy ups and downs driven by non-dairy issues over the years," Mulhern said. Maintaining that relationship is critical in a NAFTA rewrite.
NMPF's goals with Canada are simple, he said. "With respect to tariffs, we want parity for dairy; we want what virtually every other sector of the U.S. and Canadian economies has enjoyed for decades – free trade between our two countries. In the context of a free trade agreement, that is about as traditional a goal as it gets. And we need to put a stop to Canada's habitual use of policy tools to thwart trade, such as the Class 7 pricing scheme. Canada started the program over a year ago, and the U.S. is not the only nation with concerns about Class 7."