CEO's Corner:
2023 Promises Policy Progress
January 4, 2023
A Washington truism is that the period that occurs after an election cycle is complete, but the next one hasn't yet overtaken everyone's attention, is when policy gets done. That makes it important for this industry to push for significant progress in 2023, as the 118th Congress convenes and clear policy challenges lie ahead.
High on NMPF's priorities is leading the way toward federal adoption of a modernized Federal Milk Marketing Order system for producers that promotes a stable industry and provides fairer, more-up-to-date pricing for the nutritious and necessary products dairy farmers and their cooperatives provide. We made tremendous progress on this issue in 2022, driving a consensus approach that gathered many of this industry's smartest minds and, through more than 100 committee and task force meetings of NMPF Board members and producers, and marketing experts from our member cooperatives, from all regions of the country, arrived at a proposal unanimously endorsed at our annual meeting in October. That's a lot.
But there's much more required to bring these efforts to fruition – much, much more. NMPF's proposal itself isn't quite complete – an important part of the plan, recommendations on updates to the nation's  Class I price surface, are expected this month. From there, we will seek a final endorsement that prepares the way for us to request a USDA federal order hearing. That also will require extensive preparation, as the national consensus we've built among NMPF members will then form the basis of a conversation in which the entire industry will participate.
We welcome that conversation, which undoubtedly will include some good and not-so-good ideas from multiple interests. But throughout that conversation – and the hearing, and ultimately a producer vote – it will be critical to transcend narrow self-interest and work in a spirit of good faith to ensure that FMMO modernization is truly in the best interests of all producers. NMPF has kept that goal throughout; by crafting the most thoroughly researched, discussed, vetted and voted-upon of all proposals, we are in a strong position to meet the leadership challenge that falls to us as the nation's dairy producer organization. We look forward to meeting this challenge, which will benefit all of dairy for years to come.
At the same time the FMMO discussions advance, we will be very active in shaping the farm bill due later this year, along with engaging in other legislative opportunities (and challenges) that come dairy's way.
The twice-a-decade reauthorization of federal farm and nutrition programs sets the rhythm of ag policy in Washington, but it's also important to remember that, in the end, the 2023 Farm Bill is simply another vehicle for advancing better policy, and it's far from the only one available. Unlike the previous two farm bills, in which dairy policy clearly required significant change, this time around the main farm bill dairy safety net and risk-management programs – the Dairy Margin Coverage Program created at NMPF's insistence, and the Dairy Revenue Protection and Livestock Gross Margin programs, which NMPF's efforts made workable for broad producer participation – need evolution more than revolution.
Let's not forget that the Farm Bill has many components, including sections governing trade, conservation and other areas critical to agriculture, so we'll make sure all our priorities in the bill are addressed while pursuing other legislative goals, which range from financial incentives that support dairy's Net Zero vision to immigration programs that work for dairy, through any means possible.
FMMO modernization and the farm bill alone would be more than enough to fill one year of Washington policy work. But of course, these two items are only the beginning of a long list of what must get done, from other legislative initiatives to federal nutrition policy proposals to overcoming regulatory challenges to expanding overseas markets The Biden Administration needs to pick up the pace on new trade deals even as it aggressively enforces existing ones. Yet another iteration of EPA's Waters of the U.S. rule – this one going the wrong direction for agriculture – requires a strong response. And of course, we're still waiting for FDA to give its guidance on labeling of plant-based dairy imitators, eternally hoping the agency charged with enforcing accurate nutrition labeling does what's right for consumers.
Each year in Washington represents a new beginning. Opportunities are plentiful, and opportunities go to those who seize them. We embrace the challenge and expect that, working with the community that moves dairy forward, we can achieve great policy progress in the year ahead.
---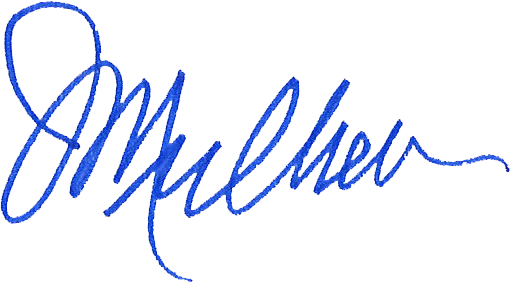 President & CEO, NMPF